Ready to have some fun and improve your smile?
Please enter your email address, and I'll email you the link to your smiling lesson.
Read more about how Feldenkrais can help you maintain your mobility.
Please feel free to call me at 206-713-8583 or email me at info@movebeyondlimits.com to talk about how you might benefit from Feldenkrais.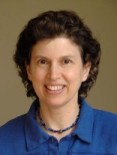 Irene Pasternack
Guild Certified Feldenkrais Practitionersm